How To Effectively Relieve Sunburn With Aloe Vera Gel
Aloe Vera Gel has three major effects: Moisturize the skin, eliminate acne and acne marks, repair the skin after sun exposure.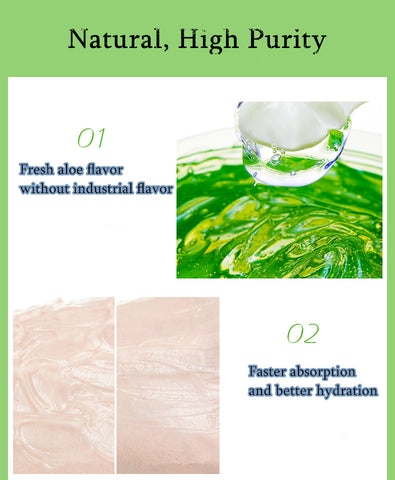 Many people should know the first two effects. The third one, relatively speaking, will have fewer people. Today, let's take a look at the repair effect of aloe vera gel after sun exposure.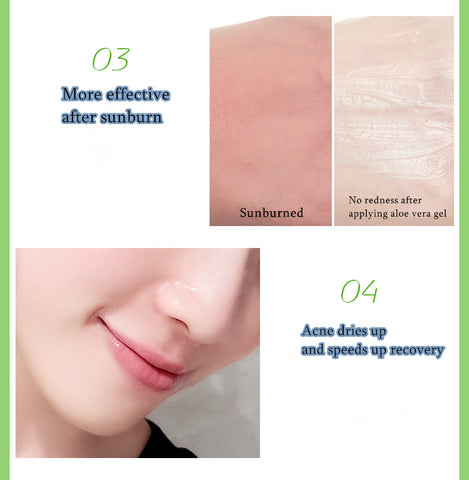 Sunburn happens. Many people have experienced it, and it is painful bite of sunburn.
One of the best ways to apply a cold pure aloe vera gel.
Aloe vera contains 150 vitamins, minerals, and trace elements, including zinc, calcium, iron, magnesium, copper, zinc, sodium, manganese, potassium, amino acids and selenium. The glycoproteins and the lidocaine in Aloe Vera relieve pain and inflammation as the polysaccharides help repair damaged skin cells and trigger the formation of new ones.
Then, look for aloe vera, a natural moisturizing product well known to stop burning sensations and prevent swelling. This incredible plant can help treat sunburn and is also an excellent choice to prevent more serious long-term skin problems such as scarring, wrinkles, dark spots and melanoma.
BISUTANG 95% Aloe Vera Acne Treatment Gel with very high purity, is that it has no side effects as it contains no harmful ingredients and is safe to use for children as well.
Aloe Vera Gel forms a protective layer over burned and peeling skin, hydrating it and holding moisture in.
It penetrates deep into the damaged skin layers and reduces the pain and swelling associated with it.
Read more
Comments
✕