Hello beautiful things from lookhealthystore
Although the skin on my face is mixed and that's why I use lighter facial moisturizers, I started to feel the need for a specific cream for the eye area for some time. So when Look Healthy Store offered me the BEILINGMEI Golden Anti Aging Dark Circle Eye Cream, I was super happy!

The packaging is the most beautiful thing, with the golden lid and a very resistant acrylic that looks like glass. And it comes with a spatula to get the cream.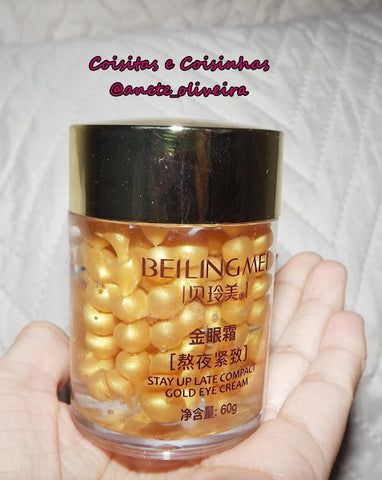 The packaging information is in a language incomprehensible to me, but I removed the necessary information from the Look Healthy Store website and leave it here for you:
Ingredientes: honeysuckle extract, aloe extract, fucus extract, betaine extract, glycerin, hydrolyzed pearl, hydrolyzed rice.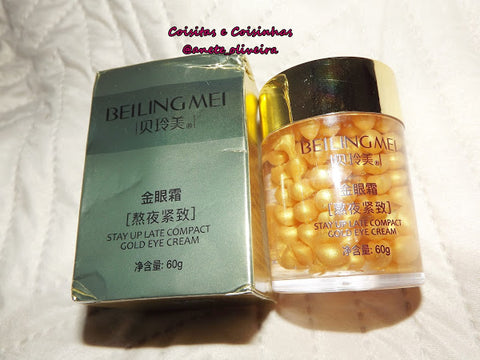 His scent is very mild and the texture is pleasant.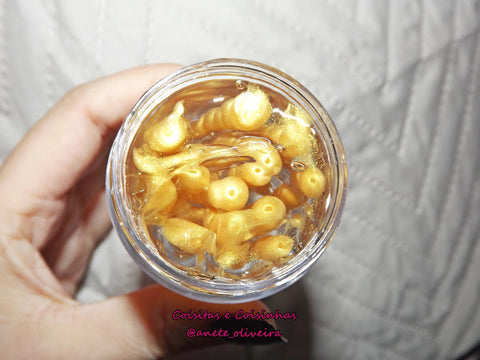 Before talking about what I found, it is important to note that I have dark circles from birth (I inherited from my mother) and practically no expression lines and no sagging. So, within my reality, I found that the product hydrates very well (I use it a little bit so that it can be completely absorbed) and gives a light. I've been using it every night for almost 40 days and I noticed that the elasticity of the region has improved. I believe that for older people, the result should be more visible.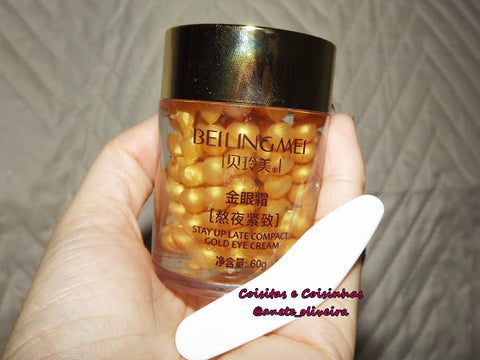 His price today is R $ 64.61 (it will vary according to the dollar rate) and as he has 60 grams (I thought it was quite large) it will yield an eternity. So I think the purchase is worth it.
Article Resource:
https://www.coisitasecoisinhas.com.br/2020/09/recebido-look-healthy-store-e-resenha.html
Read more
Comments
✕